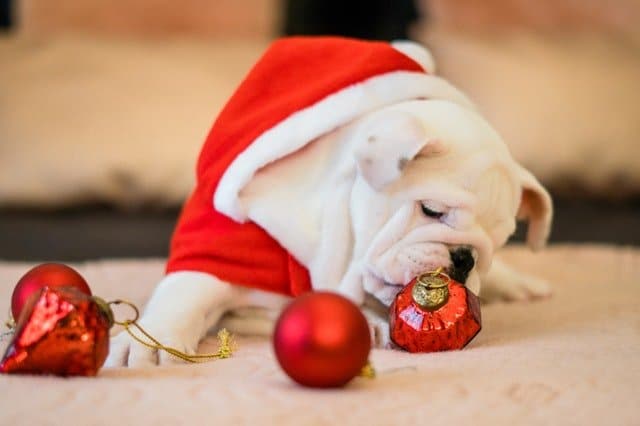 The busy holiday season is in full swing. There's cooking, entertaining, shopping, wrapping, decorating, snowy days, and kids home on school break. With all the hustle and bustle and flurry of activity and extra people around your home, you may notice things can get a little chaotic and even messy this time of year.
Here's some tips from the experts on how to survive this holiday season with a more clean and organized home.
Pre-Party Cleaning
Trying to make your whole house perfect before letting guests in the front door can feel overwhelming. Try narrowing your focus on the key areas that will be most important and noticeable to guests. Focus on high traffic areas and the actual spaces in which you will be entertaining. Now's not the time to worry about the messy garage or spare room closets. Cleaning up clutter in the entry hall or kitchen counters however will make a big impact. Creating space for your guests' coats, packages and bags, etc will make people feel welcomed more easily. Lighting candles, using essential oils to clean or to diffuse can make you home smell fresh and clean and give an ambience of "welcome".
For more tips, check out what the experts have to say: Hosting 101: 9 Quick Pre-Party Clean-Up Tips
Holiday Clean Up
And what about the mess after the big dinner or the festive party. Using a systematic approach can make holiday entertaining clean up a breeze. When you take some steps in advance to mitigate the mess, you will find clean up is even quicker and easier. Kitchen hacks such as lining your baking pans with foil or parchment paper, or lining your crock pot before cooking cuts clean up time in half by avoiding some of the soaking and scrubbing. Making sure your dishwasher is emptied in advance will also allow you to quickly rinse and load without a big pile up of dishes in the sink. Likewise, having your trash and recycling cans handy for food scraps, trash, cans and bottles keeps unnecessary clutter off the counters. Assign family members with helping tasks in advance (clearing dishes, scraping plates, taking out the trash, washing dishes, loading dishwasher, etc) so you can quickly work as a team to knock the clean up job in a jiffy.
Here's more ideas for Holiday dinner Cleanup: How to Make Holiday Dinner Cleanup a Breeze
Better Ways to Organize and Store Christmas Decorations
What goes up must come down. When it's time to take down the tree and pack away the ornaments and decorations, having an organization plan will help the job go smoothly and protect your treasured keepsakes until next year. There's some everyday items that you can use as organization tools that work great for ornaments, lights, baubles and decorations. Check out these life hack tips to see how you can use plastic cups, plastic bottles, egg cartons, drink carriers, cardboard tubes, garment hangers and more to carefully pack and store your holiday decor. 14 Clever Holiday Decor Storage Hacks

Get Bored Kids On Board
Kids home on break looking for fun things to do can be put to work to help with your holiday clean up efforts. Making organization a game or a contest may keep them engaged. It's never easy to get kids to clean up their rooms, but with new toys and clothes and gifts to put away, now would be a great time to do a sort and clean in their bedrooms and playrooms. Keeping the expectations simple and age appropriate will help teach good clean up and organization skills at an early age. Helping kids be part of the pre and post entertaining clean up will help them feel included in the team. For more tips on helping kids to learn organization skills, check out these resources: Get Your Kids Organized at All Ages

Holidays Are Not Meant to Be Spent Cleaning
Organization and event clean up plans will certainly help holiday entertaining go smoothly, but really the holidays are meant to be spent with the ones we love. Consider outsourcing the general or special cleaning jobs to a cleaning service. A deep house clean just after the last decoration is put away (in a very organized fashion, of course) can help you start the New Year on a fresh page. Having your refrigerator or oven cleaned after the heavy holiday use will help keep your kitchen in great shape. Thorough vacuuming of rugs and cleaning of floors will help clean up the pine needles, sparkly glitter, and dirt and salt from winter shoes and boots. And once kids go back to school, what better time for a thorough cleaning of their bedrooms, family rooms and playrooms.

For an immediate quote for cleaning services, click here to use our free instant estimate tool.