Best House Cleaning Services in Maynard, Massachusetts
---
Maynard, MA, in Middlesex County just 20 miles outside of Boston, is one of the best places to live in Massachusetts.  Most residents and homeowners in Maynard enjoy the suburban feel of this quaint, historic town and all of the cultural, shopping, dining and natural recreation opportunities the area has to offer.  With so much to enjoy in the town and the surrounding area, it's no wonder that many Maynard residents turn to the The Cleaning Advantage as their residential cleaning service of choice to free up their time to enjoy their homes, their families, and their lives more fully.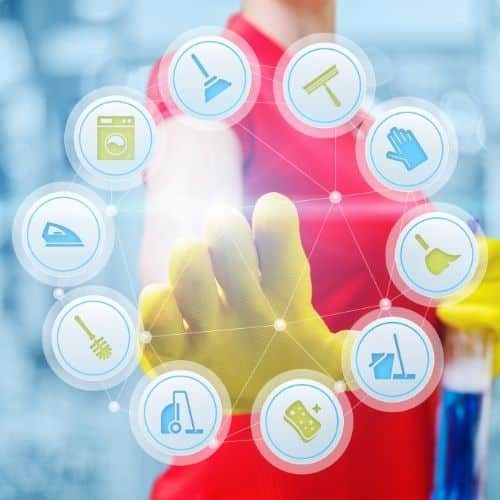 ---
Locally Owned — The Cleaning Advantage is locally owned and operated with their base operation in nearby Lancaster, MA but with cleaning teams available to the Maynard area. Different than a national franchise or chain cleaning operation, The Cleaning Advantage offers local employment opportunities and contributes to the successful small business growth of this local community. The company owner and team members live in the area and care about the community.
Professionally Operated — Since 2004, The Cleaning Advantage has been satisfying residents with their professional cleaning services. This professionally-run business goes way beyond a magnet sticker on a car door and a bucket in the trunk. We take our business seriously to ensure the upmost for our clients and take pride in the fact that we comprehensively train our cleaning teams, conduct background checks, pay taxes, carry liability insurance, and are accountable to our staff and clients.
Personable Team — With The Cleaning Advantage, you can expect to have the same English-speaking team service your Maynard, MA home each time. Our friendly and courteous team members are employees not sub-contractors and are regularly trained. All of our work is 100% guaranteed. Simply call within 24 hours of the clean and whatever the issue is, it we'll taken care of it immediately.
See What Our Customers Are Saying
I have been using The Cleaning Advantage for a while now and I enjoy the service. I receive cleanings on a bi-weekly basis. I find the rates to be reasonable and competitive with other similar companies out there. Our most regular cleaner is Hannah. She has a great personality, and always leaves our home sparkling clean and smelling fresh.
The Cleaning Advantage does an excellent job. They're reliable, friendly, thorough and responsive.
Wish I did this sooner! So happy with this service! Rae does an excellent job with our house. She is professional and super efficient. I love how my house looks and it smells so fresh and clean. Couldn't be happier! Thank you Rae!!!
We have been using the Cleaning Advantage for almost 10 years and Brenda has been with us from the start. She is always on time, takes great pride in her work, and always takes the time to make sure the house is spotless from top to bottom. She treats our house like it is her own and her attention to all the little details is amazing. Even through the pandemic she always made us feel comfortable and took every possible precaution to make sure we all stayed safe. We would highly recommend Brenda and the Cleaning Advantage.
I have been using the Cleaning Advantage for close to a decade and Brenda has been the staff person on our account for almost the entire time. I can't say enough wonderful things about Brenda. She does a beautiful job cleaning, and, even more importantly from my perspective, is a pleasure to have in my home. I trust her completely with my home and belongings, and my pets. She is kind-hearted and a genuinely good person. We are lucky to have her!
Marisa McCullough
2022-01-15
Brenda from the Cleaning Advantage is a great cleaner! She is thorough, very professional, and always asks if I have particular cleaning needs I'd like her to focus on. She is pleasant and punctual and I love coming home to my beautifully clean house when she's done. I highly recommend Brenda from The Cleaning Advantage!
Barbara Davidson
2022-01-15
Chelsea returned as my house cleaner and she was great! I would like to have her all of the time.
Brenda has done an excellent job for us for years. She is friendly, reliable and thorough. She notices what needs to be done and does it. I know things will always look their best.
Interval and Specialty Cleaning — Whether you are looking for regular interval cleaning and maintenance on a weekly, bi monthly, or monthly basis, or need a special occasion deep cleaning or specialized cleaning job, The Cleaning Advantage can help. We structure our business to meet your schedule needs, not the other way around.
Green Friendly Cleaning — Your Cleaning Advantage team will arrive with their own standardized supply of environmentally-friendly cleaning supplies and equipment. We use botanically based, chemical and detergent-free, enzyme cleaning products along with HEPA-filtered equipment to provide the safest, healthiest, earth-friendly and most thorough cleaning for your home.
Affordable Pricing — The Cleaning Advantage has built our business reputation on the satisfaction and referrals of over 400 central Massachusetts clients.  Repeat and interval business is the key to our success and so we pride ourselves on offering high value services at a reasonable rate for our clients. Our free estimating tool will give you an immediate idea of what it may cost to have your Maynard, MA home added to our interval cleaning service schedule in your area.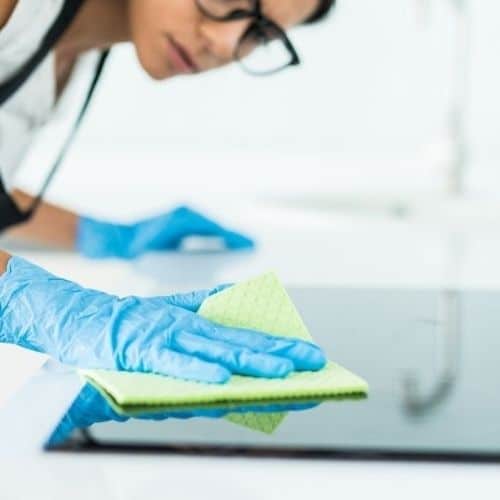 Most Trusted House Cleaning Services in Maynard, MA!
The Cleaning Advantage promises to always provide the highest quality cleaning services for each & every customer! Welcome to the family!!
Other Service Area Include:
Acton, Ayer, Berlin, Bolton, Boxborough, Boylston, Carlisle, Clinton, Concord, Devens, Groton, Harvard, Holden, Hopkinton, Hudson, Lancaster, Littleton, Leominster, Lunenburg, Northborough, Marlborough, Maynard, Princeton, Shirley, Shrewsbury, Southborough, Sterling, Stow, Sudbury, Wayland, Westford, and West Boylston.
Proud Small Business Accolades