Your Favorite House Cleaning Sudbury, MA Service!
---
With flawless cleaning results and a never ending list of additional perks, it's no wonder that many homeowners in Sudbury have made The Cleaning Advantage their first-choice cleaning service! We cover all areas of home cleaning in and around Sudbury at affordable rates! You can finally put those days of struggling to schedule in home cleaning behind you because our Sudbury cleaners are right around the corner.
Our goal is to clean homes to perfection and provide customer satisfaction with every clean. Regardless of the size or condition of your home, we guarantee that our Sudbury cleaning services will leave you amazed and thoroughly satisfied!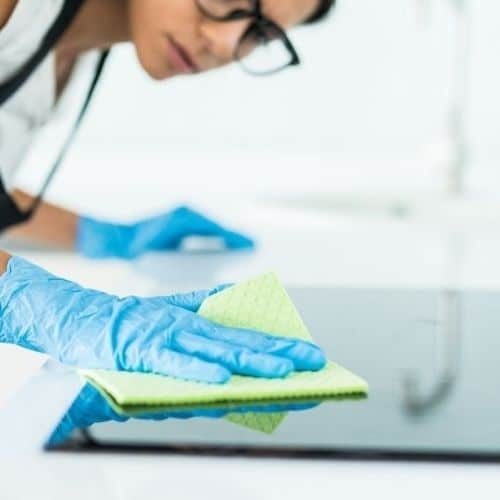 The 'Advantages' of Hiring Us
If your search for a reliable and trusted house cleaning Sudbury, MA service has left you disappointed in the past, we're here to change that! Our cleaning staff is experienced, dedicated and highly skilled in tackling all kinds of home cleaning. By paying close attention to detail, they will make sure that no spot is missed. That is their promise before leaving your freshly cleaned home! What's more, we bring our own eco-friendly cleaners and top of the line cleaning equipment.
At The Cleaning Advantage, you never have to worry about the security of your home, family and finances; here's why:
Our cleaners are insured and bonded
We offer up to two million dollars in liability insurance
We run stringent screening processes to ensure that our cleaners are trustworthy and reputed
Payments are made via highly secure encrypted online transactions
See What Our Customers Are Saying
I have been using The Cleaning Advantage for a while now and I enjoy the service. I receive cleanings on a bi-weekly basis. I find the rates to be reasonable and competitive with other similar companies out there. Our most regular cleaner is Hannah. She has a great personality, and always leaves our home sparkling clean and smelling fresh.
The Cleaning Advantage does an excellent job. They're reliable, friendly, thorough and responsive.
Wish I did this sooner! So happy with this service! Rae does an excellent job with our house. She is professional and super efficient. I love how my house looks and it smells so fresh and clean. Couldn't be happier! Thank you Rae!!!
We have been using the Cleaning Advantage for almost 10 years and Brenda has been with us from the start. She is always on time, takes great pride in her work, and always takes the time to make sure the house is spotless from top to bottom. She treats our house like it is her own and her attention to all the little details is amazing. Even through the pandemic she always made us feel comfortable and took every possible precaution to make sure we all stayed safe. We would highly recommend Brenda and the Cleaning Advantage.
I have been using the Cleaning Advantage for close to a decade and Brenda has been the staff person on our account for almost the entire time. I can't say enough wonderful things about Brenda. She does a beautiful job cleaning, and, even more importantly from my perspective, is a pleasure to have in my home. I trust her completely with my home and belongings, and my pets. She is kind-hearted and a genuinely good person. We are lucky to have her!
Marisa McCullough
2022-01-15
Brenda from the Cleaning Advantage is a great cleaner! She is thorough, very professional, and always asks if I have particular cleaning needs I'd like her to focus on. She is pleasant and punctual and I love coming home to my beautifully clean house when she's done. I highly recommend Brenda from The Cleaning Advantage!
Barbara Davidson
2022-01-15
Chelsea returned as my house cleaner and she was great! I would like to have her all of the time.
Brenda has done an excellent job for us for years. She is friendly, reliable and thorough. She notices what needs to be done and does it. I know things will always look their best.
Perks Galore!
If exceptional cleaning results and great discounts aren't enough, there are plenty of additional perks that come with hiring The Cleaning Advantage. Many homeowners are happy by the fact that we don't ask for payment fees unless the customer is happy with the job.
Furthermore, unlike many other cleaning services Sudbury homeowners have used in the past that send different cleaners on different occasions, you'll be pleased to know that you can request the same maid(s) for every clean! This allows you and your chosen cleaners to build a relation and better understanding of your individual needs.
Happy Customers, Happy Homes!
When we step into your home, we guarantee to leave you a smile on your face when we step out! We are proud of the reputation we've achieved in Sudbury, MA through sheer hard work, determination and efficient cleaning skills and techniques. The Cleaning Advantage starts in the efforts to become the most favored professional house cleaning service in and around Sudbury!
In addition, many homeowners have recognized the drive and cleaning knowledge of our incredible working staff. They also have been kind enough to write us positive feedback via online testimonials. It's a wonderful feeling that people appreciate our efforts and we are forever grateful to our loyal and happy customers for their kind words. We hope to visit your home soon and make you our next satisfied customer in Sudbury, MA!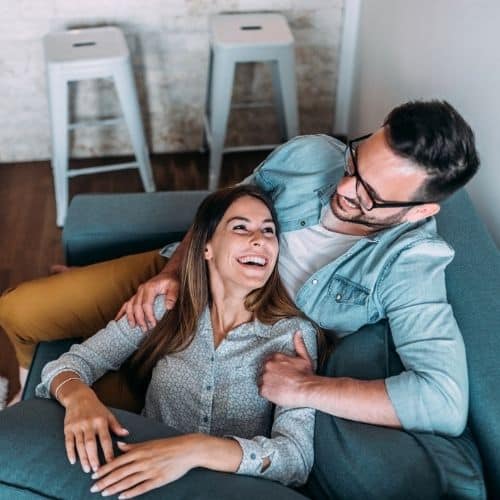 Most Trusted House Cleaning Services in Sudbury, MA!
The Cleaning Advantage promises one thing for each and every one of our customers- You will love our home cleaning and maid services and we back that with our 100% service guaranteed!
Our Service Area Includes:
Acton, Ayer, Berlin, Bolton, Boxborough, Boylston, Carlisle, Clinton, Concord, Devens, Groton, Harvard, Holden, Hopkinton, Hudson, Lancaster, Littleton, Leominster, Lunenburg, Northborough, Marlborough, Maynard, Princeton, Shirley, Shrewsbury, Southborough, Sterling, Stow, Sudbury, Wayland, Westborough, Westford, Worcester, and West Boylston.
Proud Small Business Accolades