Cleaning Homes In Wayland, MA Since 2004
---
If you live in Wayland, MA and you've got a busy schedule that keeps you from doing house cleaning, we've got the solution to your problem! With cleaning services that cover every aspect of household cleaning, you'll never have to step foot into a dirty home again! We take great pride in doing a thorough home cleaning job and strive to provide customer satisfaction with every clean.
At The Cleaning Advantage, we separate ourselves from other house cleaning services in Wayland, MA. It is by doubling the effort put into cleaning and using state-of-the-art equipment. We believe that no cleaning job is complete until every surface is gleaming and all nooks and crannies are spotless!
Why You Should Choose Us
If you're looking for a good reason to hire a cleaning with The Cleaning Advantage, we'll give you more than one! Our cleaners are no ordinary bunch of maids; they are experienced and highly trained and skilled in professional cleaning with cooperative and friendly personalities. What's more, all our cleaners are insured and bonded for further security.
At The Cleaning Advantage, we offer flexible schedules so that our cleaners can stop by at a time that's convenient for you. From weekly and bi-weekly cleaning to monthly or one-time services; you can pick a time and schedule that conveniently fits into yours. Our house cleaning services take care of all important areas and aspects of your home and ensure that it is cleaned from top to bottom! You'll also be pleased with the painstaking effort we put into cleaning and the attractive rates we offer.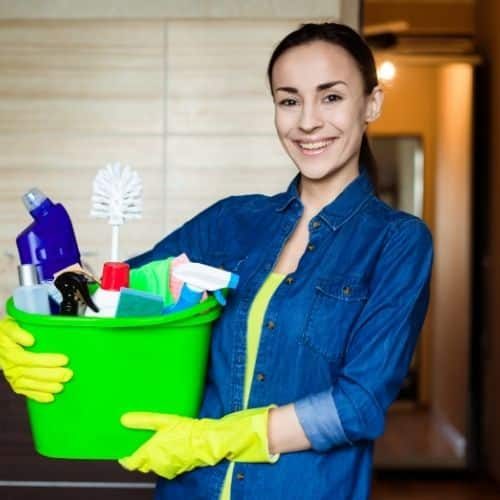 We are a Trusted Home Cleaning Service
---
We believe integrity is one of the most important aspects of a home cleaning service and hence, go to great lengths to ensure that we remain reputable and trusted cleaning company. It all begins with a rigorous screening process on all our cleaners that includes background and cross-checks, face to face interviews and skill and ability tests. We have high standards in place at The Cleaning Advantage which each cleaner has met before being hired.
If you're still skeptical about hiring a cleaning with us, take a look at the several testimonials we've received from happy, satisfied customers around Massachusetts. Customer satisfaction is a top priority at our company and, through the many positive reviews we have received, it is fairly evident that we've lived up to the expectations of homeowners in and around Wayland, MA!
See What Our Customers Are Saying
I have been using The Cleaning Advantage for a while now and I enjoy the service. I receive cleanings on a bi-weekly basis. I find the rates to be reasonable and competitive with other similar companies out there. Our most regular cleaner is Hannah. She has a great personality, and always leaves our home sparkling clean and smelling fresh.
The Cleaning Advantage does an excellent job. They're reliable, friendly, thorough and responsive.
Wish I did this sooner! So happy with this service! Rae does an excellent job with our house. She is professional and super efficient. I love how my house looks and it smells so fresh and clean. Couldn't be happier! Thank you Rae!!!
We have been using the Cleaning Advantage for almost 10 years and Brenda has been with us from the start. She is always on time, takes great pride in her work, and always takes the time to make sure the house is spotless from top to bottom. She treats our house like it is her own and her attention to all the little details is amazing. Even through the pandemic she always made us feel comfortable and took every possible precaution to make sure we all stayed safe. We would highly recommend Brenda and the Cleaning Advantage.
I have been using the Cleaning Advantage for close to a decade and Brenda has been the staff person on our account for almost the entire time. I can't say enough wonderful things about Brenda. She does a beautiful job cleaning, and, even more importantly from my perspective, is a pleasure to have in my home. I trust her completely with my home and belongings, and my pets. She is kind-hearted and a genuinely good person. We are lucky to have her!
Marisa McCullough
2022-01-15
Brenda from the Cleaning Advantage is a great cleaner! She is thorough, very professional, and always asks if I have particular cleaning needs I'd like her to focus on. She is pleasant and punctual and I love coming home to my beautifully clean house when she's done. I highly recommend Brenda from The Cleaning Advantage!
Barbara Davidson
2022-01-15
Chelsea returned as my house cleaner and she was great! I would like to have her all of the time.
Brenda has done an excellent job for us for years. She is friendly, reliable and thorough. She notices what needs to be done and does it. I know things will always look their best.
Book a Cleaning Today!
---
In order to make your experience pleasant and convenient with us one from the get-go. We've come up with an incredibly simple booking process. In addition, all you need to do is get your free estimate online before selecting a cleaning schedule and services you prefer along with the number of bedrooms and bathrooms you want a cleaning service.
Best of all, if will not get satisfied with the cleaning results we provide, you don't have to pay! Of course, we work tirelessly and skillfully to ensure that we meet your cleaning needs and up to your expectations. So, call us today and let us make your home a tidy and spotless one!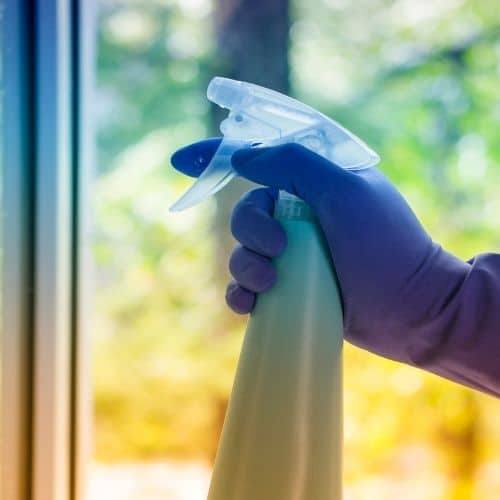 Most Trusted House Cleaning Services in Wayland, MA!
The Cleaning Advantage promises to always provide the highest quality cleaning services for each & every customer! Welcome to the family!!
Service Area Includes: Acton, Ayer, Berlin, Bolton, Boxborough, Boylston, Carlisle, Clinton, Concord, Devens, Groton, Harvard, Holden, Hopkinton, Hudson, Lancaster, Littleton, Leominster, Lunenburg, Northborough, Marlborough, Maynard, Princeton, Shirley, Shrewsbury, Southborough, Sterling, Stow, Sudbury, Wayland, Westford, and West Boylston.
Proud Small Business Accolades