Best House Cleaning & Maid Services in Worcester, MA!
Established in 2001, The Cleaning Advantage proudly offers high-quality cleaning services nearby Worcester, MA.


Request A Home Cleaning Quote Now!
The Most Trusted House Cleaning & Maid Services In Worcester, MA Since 2004
Weekends are meant to be enjoyed, not spent cleaning! We want all Worcester residents to feel like they can sit back and relax when The Cleaning Advantage is doing the cleaning!
The Cleaning Advantage has proudly been providing outstanding home cleaning and maid services for Worcester since 2004! Our professional cleaning technicians are specially trained to deliver great quality cleaning and superior customer service to all of their clients. We Offer:
The Cleaning Advantage is committed to delivering the best-quality cleaning services in Worcester. Take a minute to check out our reviews below to see what our customers are saying about our home cleaning services! They're impressed and we think you will be too!
Get the Most Reliable House Cleaning Near Worcester, MA
Do you struggle to keep your home clean while living a busy lifestyle? You won't have to worry when working with The Cleaning Advantage, close to Worcester, MA. We work with residents to find the perfect cleaning schedule to ensure you always have a clean house, even if you're busy with work, kids, or other essential obligations. Our housekeeping services will complete all the tedious cleaning tasks to maintain a clean, healthy environment without using your valuable time. Your family deserves the best, and our maids will ensure your house meets your expectations.
All the Best Cleaning Services
When hiring our maid services, we work with you to find the best solutions for maintaining a clean home environment. Whether you need routine housekeeping services once a week or every other week or require one-time deep cleaning services to clean all the nooks and crannies, our experienced team can help. We create customized house cleaning services that meet your needs and ensure you can enjoy a clean home without the hassle or hard work. Our team is also available for move-out cleaning services near Worcester, MA, to prepare your house or apartment for the next residents. Our cleaners are background checked and undergo extensive training to ensure we continually meet or exceed your expectations, earning a reputation for stellar customer service.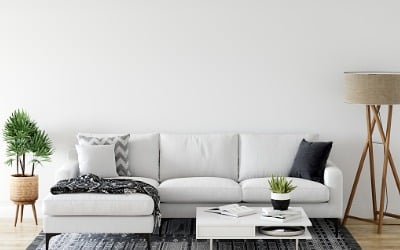 Recurring Maid Services
Our professional cleaners will keep your home looking great all year long!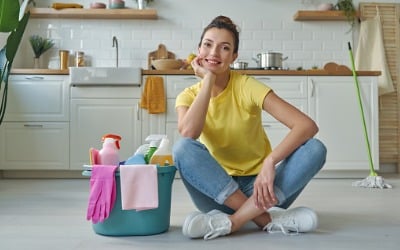 Deep Cleaning Services
Does your home need a little TLC? Our deep cleaning services will completely refresh your space.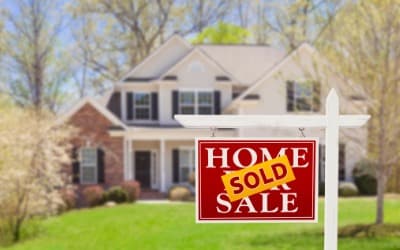 Move-In/Out Cleaning
Let us handle the cleaning when you move and you'll have much more time to pack and prepare.
You're Going To Love Having A Cleaning Service!
The kitchen is spotless and the appliances shine.

Bathrooms smell fresh and have been sanitized.

The house is thoroughly dusted.

Linens are changed and beds are made.

Floors have been expertly vacuumed and mopped.
See What Our Customers Are Saying
When you hire The Cleaning Advantage to clean your home or apartment, you can count on us to provide a great cleaning and superior customer service. From the time you contact our office to schedule your cleaning appointment to the final walk-through when the cleaning is complete, you'll find our employees to be friendly, knowledgeable, and ready to exceed your expectations.
I have been using The Cleaning Advantage for a while now and I enjoy the service. I receive cleanings on a bi-weekly basis. I find the rates to be reasonable and competitive with other similar companies out there. Our most regular cleaner is Hannah. She has a great personality, and always leaves our home sparkling clean and smelling fresh.
The Cleaning Advantage does an excellent job. They're reliable, friendly, thorough and responsive.
Wish I did this sooner! So happy with this service! Rae does an excellent job with our house. She is professional and super efficient. I love how my house looks and it smells so fresh and clean. Couldn't be happier! Thank you Rae!!!
We have been using the Cleaning Advantage for almost 10 years and Brenda has been with us from the start. She is always on time, takes great pride in her work, and always takes the time to make sure the house is spotless from top to bottom. She treats our house like it is her own and her attention to all the little details is amazing. Even through the pandemic she always made us feel comfortable and took every possible precaution to make sure we all stayed safe. We would highly recommend Brenda and the Cleaning Advantage.
I have been using the Cleaning Advantage for close to a decade and Brenda has been the staff person on our account for almost the entire time. I can't say enough wonderful things about Brenda. She does a beautiful job cleaning, and, even more importantly from my perspective, is a pleasure to have in my home. I trust her completely with my home and belongings, and my pets. She is kind-hearted and a genuinely good person. We are lucky to have her!
Marisa McCullough
2022-01-15
Brenda from the Cleaning Advantage is a great cleaner! She is thorough, very professional, and always asks if I have particular cleaning needs I'd like her to focus on. She is pleasant and punctual and I love coming home to my beautifully clean house when she's done. I highly recommend Brenda from The Cleaning Advantage!
Barbara Davidson
2022-01-15
Chelsea returned as my house cleaner and she was great! I would like to have her all of the time.
Brenda has done an excellent job for us for years. She is friendly, reliable and thorough. She notices what needs to be done and does it. I know things will always look their best.

Why Worcester Residents Choose Us
We know that trusting someone in your Worcester home is a big deal. That's why we go the extra mile to ensure you feel secure hiring our company.
All employees are thoroughly vetted and must pass a national criminal background check.
We are fully insured and bonded for your complete protection.
Our cleaning staff are all professionally trained and know how to properly clean every surface type in your home. You don't need to worry that our technicians will damage your home in any way.
We have strict quality standards that we train our technicians to meet or exceed in every cleaning.
Have questions about our services? Just give us a call and our customer service staff will answer all your questions and provide you with a quote.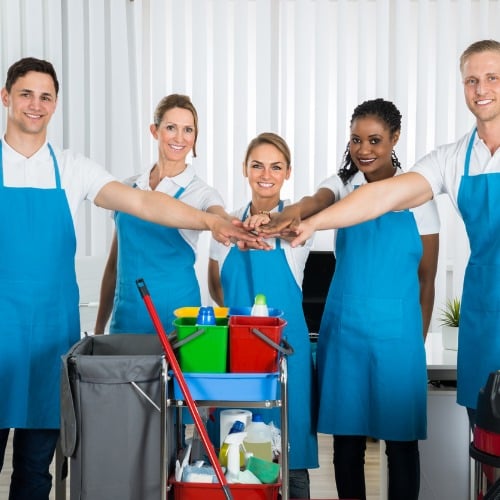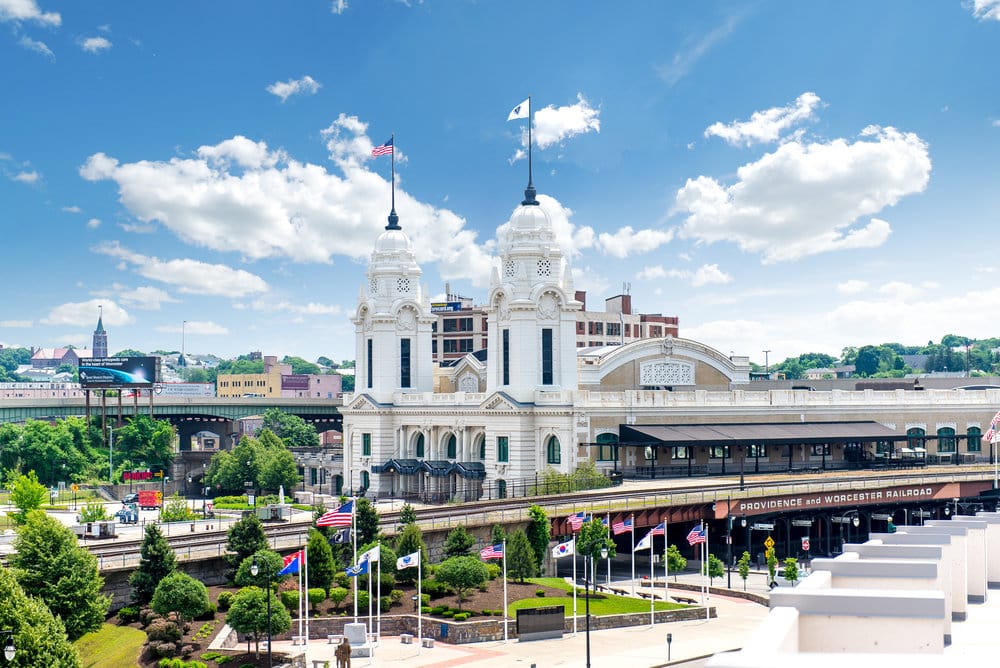 When We Do The Cleaning, You'll Have More Time To get Out And Enjoy Worcester!
One of the greatest things about having a cleaning service is the time it frees up so you and your family can get out and enjoy doing more on weekends. Here are a few suggestions that we things the entire family might enjoy.
Worcester Art Museum. The Worcester Art Museum displays five centuries of art to enjoy.
Elm Park. Want to get outdoors? This is the perfect place to walk, play or just relax.
Massachusetts Vietnam Veterans Memorial. If you like history Green Hill Park is a great place to visit.  There are many walking paths and places to sit and reflect.
Most Trusted House Cleaning Services in Worcester, MA!
The Cleaning Advantage will always provide high-quality services and the best customer service for each and every one of our customers in Worcester, MA!
Other Service Area Include:
Acton, Ayer, Berlin, Bolton, Boxborough, Boylston, Carlisle, Clinton, Concord, Devens, Groton, Harvard, Holden, Hopkinton, Hudson, Lancaster, Littleton, Leominster, Lunenburg, Northborough, Marlborough, Maynard, Princeton, Shirley, Shrewsbury, Southborough, Sterling, Stow, Sudbury, Wayland, Westford, and West Boylston.
Proud Small Business Accolades