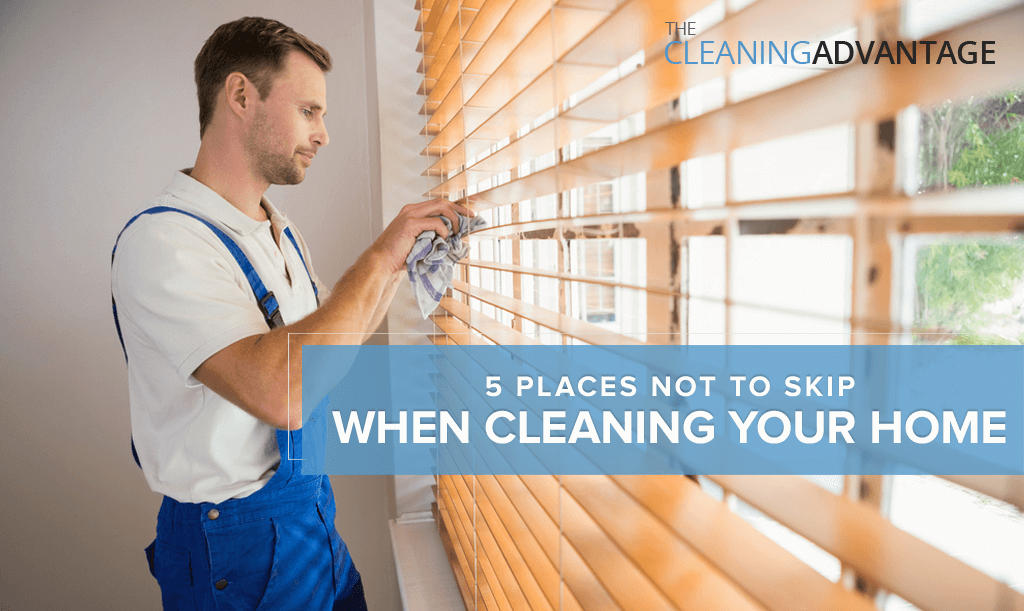 When it comes to household cleaning, we all stick to the basics so that we can get it over with! Going the extra mile is always out of the question because it consumes time and energy that we don't want to spare.
But have you ever thought about how filthy those overlooked home spaces must be by now?! Whether you can see it or not, there are certain places in your home that are in desperate need of cleaning!
Home Spaces You Shouldn't Miss When You're Cleaning
Here's a look at the most overlooked home spaces when cleaning. And why you should consider including them in your regular cleaning routine.
1. Doorknobs and Handles
If you could look at the doorknobs and handles around your home through a microscope, you'd be horrified! These handheld areas have bacteria that multiply over time. So, it takes regular disinfecting of these places to keep them clean and sanitary. To do this, spritz the area with your chosen disinfectant and wipe it with a clean dust cloth.
2. Ceiling Fans
The worst thing about dirty ceiling fans? Dust becomes airborne every time they're turned on. This can trigger allergies and a list of health-related issues! Oh, and making other areas of your home dusty.
To clean your fans easy and fast, use an old pillowcase. Dip it in water and wring it. Pull it over the blade and press down on both sides to remove and trap dust inside. Rinse the pillowcase out if needed and continue to clean the other blades the same way.
3. Air Vents and Air Ducts
These home spaces collect dirt like nobody's business! Of course, they are often overlooked because of their placement which is not at eye-level, by the way.
Even so, they become filthy over time and only add to the dust and dirt in your house when air passes through them. What's worse? Clogged air ducts can hinder the performance of your HVAC system and cause a line of problems in the unit.
4. Bathroom Fixtures and Faucets
Remember what we said about looking at your doorknobs through a microscope? Well, the horror would continue if you did the same for your faucets and bathroom fixtures.
Of course, along with the germs, they are covered in hard water rings and soap scum stains. For sanitary reasons, bathroom fixtures and faucets should be cleaned and disinfected regularly. A solution of 1 cup water mixed with half a cup of apple cider vinegar is effective in sanitizing these areas. And not only that, but it also brings out their shine!
Use a soft sponge or mildly abrasive scrubber for this.
5. Dustbins
Of course, no one cares to clean their trash can because that's where the garbage goes! But what most homeowners don't realize is that bacteria can spread around your kitchen if you don't. Washing your trash can every week or so keeps germs to a minimum. Cleaning your dustbin also keeps it looking presentable by eliminating stains and discoloration.