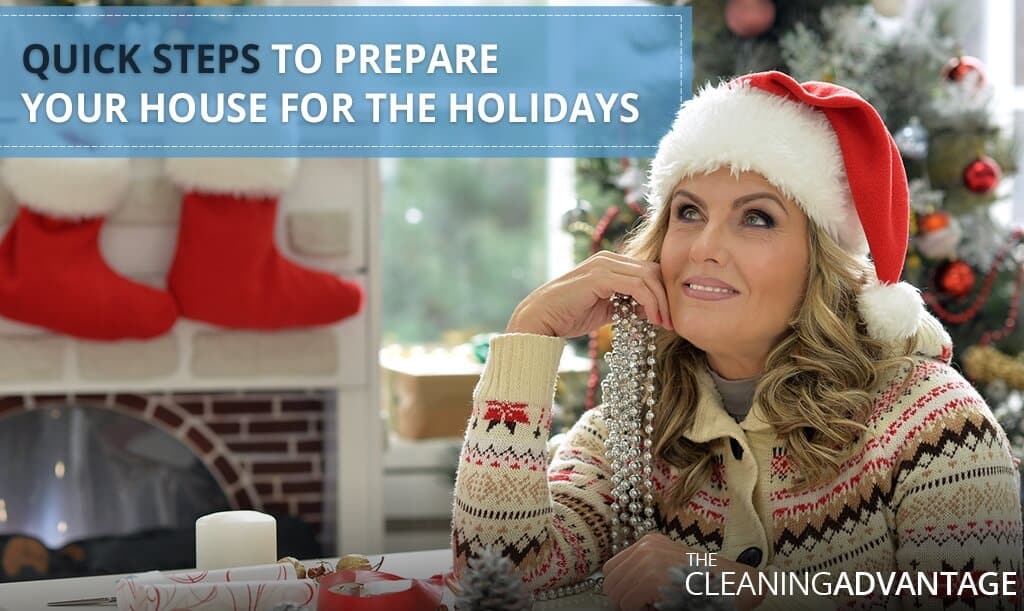 The holiday season is just around the corner.  Spending it with friends and family is usually a high priority for a holiday.   You need to prepare the house now for the festive dinner that you are planning to serve.  Here are some tips to help you with those preparations.
Easy Steps to Prepare your House for the Holidays
Make sure bathroom is clean
The most common space that guests would notice aside from your kitchen or living room is the bathroom. It would be highly improbable that not one guest will use it. Little smudges on the kitchen walls are natural.  But a dirty bathroom is highly embarrassing for guest to see. So if you have a very limited time to clean a part of the house, make sure to clean the bathroom.  
Vacuum places guests usually stay
Give a quick vacuum cleaning treatment on rooms where you will entertain your guests. They usually notice dust and scraps of papers lying around.  It is essential that you run your vacuum or sweep the rooms where guests will frequent.  Dining room, living room, family room, and entryways should be given high priorities.
Dress Up Your Dinner table
As you are preparing for your holiday dinner, piled up dirty pots and pans are inevitable. To get this off your hands, wash them immediately after using. Plus, built up grease is easier to remove while it's still fresh.  Also, make sure to clean all your special serving dishes and plates after taking them out of storage. Polish silverware if it needs it and pre-set the table the night before dinner.  
Fresh bedding is the quickest way to make a guest feel at home. Just-laundered linens leave a scent of comfort and cleanliness throughout their stay.  You can also decorate the room with fresh flowers and stock up essentials such as toiletries.
A place for coats and bags should be ready
November nights are generally chilly so plan ahead of time where your guests should put their coats and purses.  Not many people have sufficient closet space for everyone's coats, so plan ahead where you want your guests to leave them.  Most people select a nice bedroom so their guests can leave their coats and purses on the bed.
You should also make sure that there is an area for them to leave the boots and muddy shoes when they come in. There are trays made just for that purpose or you could use a plastic mat instead.
Making the house spic and span in time for the holiday dinner is not an easy task, but it's a doable one!  More often than not, you need professionals to ensure the quality job you want when preparing the house for the guests.  We can do the cleaning for you and more.  Concentrate on preparing for the Holidays and have a very, Happy Holidays!